They Are Russian Over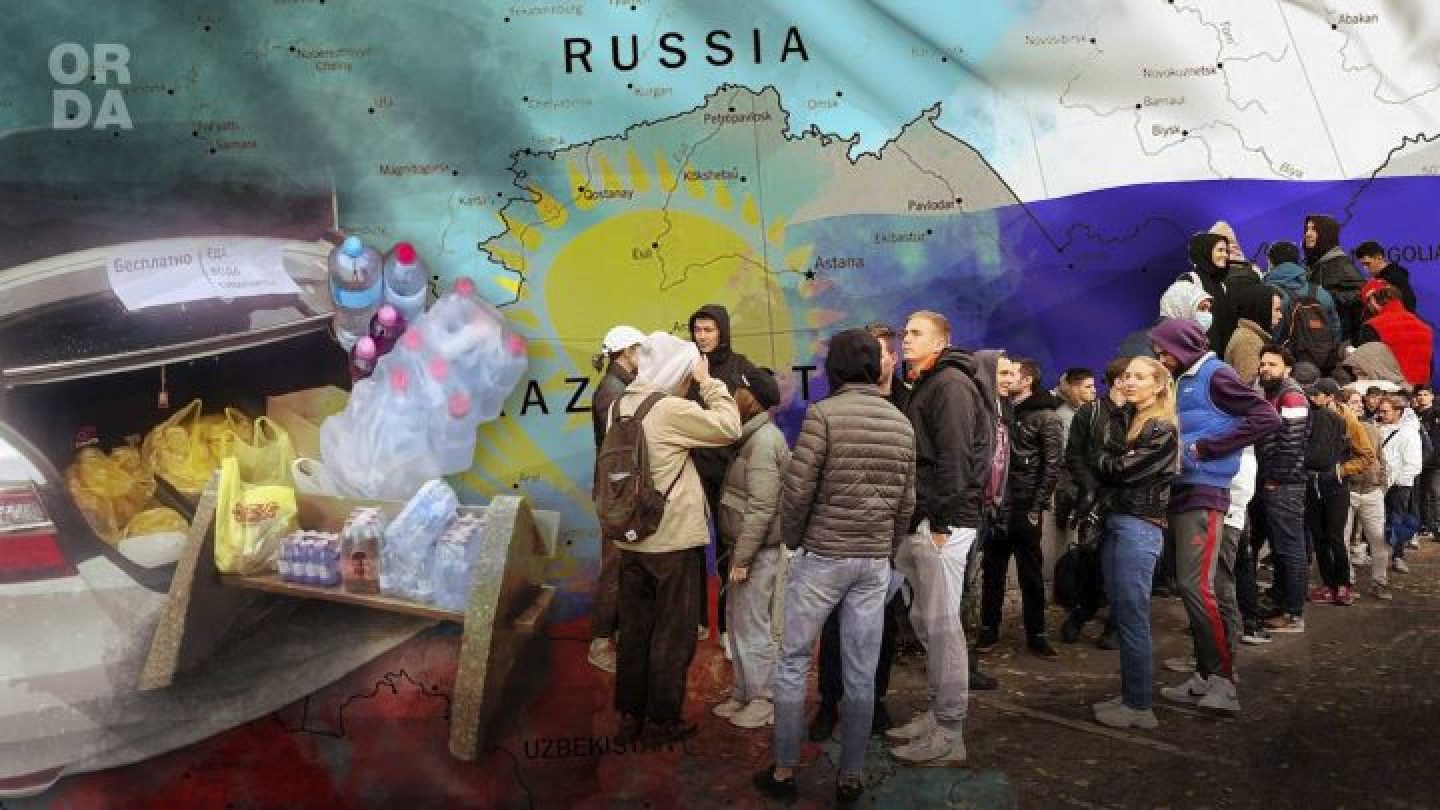 Orda
The Beginning of The End, Or The End of The Beginning?
The Russian Federal Security Service (FSB) released the official statistics on Russian citizens leaving their homeland during the period of July-September 2022. The total number of departures amounted to about 9.7 million. 
Almost 70% of those leaving Russia set for Abkhazia, Türkiye, Kazakhstan, Georgia and Finland. Kazakhstan saw a record number of people crossing their northern border, which is the longest continuous international border in the world. This in turn caused a myriad of issues ranging from congested border points to rent skyrocketing.
About 9 thousand Russian citizens entered the West Kazakhstan region in the first three days after the announcement of mobilization. This abrupt influx spurred a rise in Uralsk rent prices by 2-3 times. The hike in rent prices was not limited to just Uralsk. It also occurred in quite a few northern border cities. The capital, Astana, and Almaty were also no exception. Prices for renting a flat in Almaty for 500,000 KZT (a little over $1,000) rose to 600-650,000 KZT ($1,290-1,400).
Kilometre-long lines of cars were in the Atyrau region and city of Kostanay. Meanwhile, the northern capital, Petropavlovsk, took the blunt amount of Russian citizens fleeing mobilization. 266 thousand Russian citizens reportedly crossed the border into Kazakhstan, but 174 thousand left and 92 thousand stayed.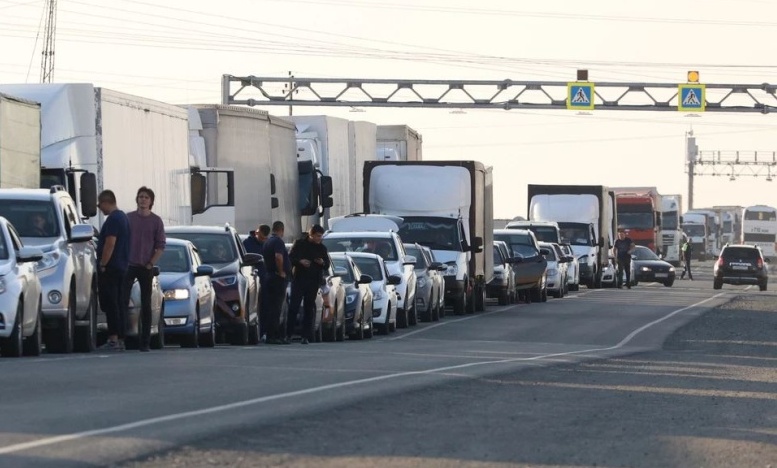 Russian citizens' decision to come to Kazakhstan is easy to understand. The Russian language is widely spoken in Kazakhstan and there are convenient conditions for doing business. The Kazakh government also took it upon themselves to open special Public Service Centres so Russian citizens could register local identification numbers (IIN). 97,000 Russian citizens have applied for one since the beginning of the year.
Strictly Economically Speaking
Initial fears regarding the sudden inflow of Russians seemed to be well grounded. However, as time passed, this fear started to subside. Inflation had been on the rise prior to mobilization being initiated in Russia, thus meaning that Russian citizens' arrival likely had minimal influence on prices increasing.
The rise in rent prices, on the other hand, is directly correlated to Russian citizens coming to Kazakhstan. Although rent prices have slowly begun to stabilize, they remain 25% above average.  
The Kazakh Ministry of Labor announced that 22.5 thousand Russian citizens are working in Kazakhstan. 8 thousand of them have worked in Kazakhstan since the beginning of this year. The Ministry of Labor also highlighted that the number of employed Russians corresponds to the migration dynamics from previous years.
The Ministry, therefore, believes that the influx of Russian citizens did not affect the labour market. Indeed, the amount of unemployed in Kazakhstan settled at 451.9 thousand in the second quarter of 2022. This is 1.2 thousand less than compared to the first quarter.
Sanctions against Russia also caused companies to withdraw from the Russian market. Some eyed Kazakhstan as an easy relocation. The number of foreign enterprises in the Republic of Kazakhstan increased by 12.7% from January to May. Among the newcomers are InDriver, Huawei, and Honeywell. 
This figure now stands at 25 thousand. The growth slowed down slightly in June, but in July and August, it amounted to 4.26% and 4.86% respectively. The average monthly growth rate of foreign companies is only 1.1% for 2021.
Gameover, Man?
Partial mobilization in Russia resulted in a 10% shortage of personnel. Over the year, the shortage of qualified workers increased by only 1%. Yet this deficit has plenty of room to grow.
The outflow of Russian citizens has caused a reverse effect on rent prices in Russia, as there is "no one" to rent out to. The cost of renting apartments in big cities has dropped by an average of 3-4%, while this figure reaches 9% in cities like Samara. Supply (66%) is reportedly outpacing demand (17%) on the backdrop of apartment owners attempting to offer more favourable conditions.
Mobilization reportedly "ended", but Putin has not issued an official decree and is unlikely to do so. The Institute for The Study of War reports that Russia will likely keep "covertly" mobilizing, which will likely continue to affect Russian citizens' outbound migration flow.