Clearing out Criminal Authorities: Will Kazakhstan Follow Kyrgyzstan's Lead?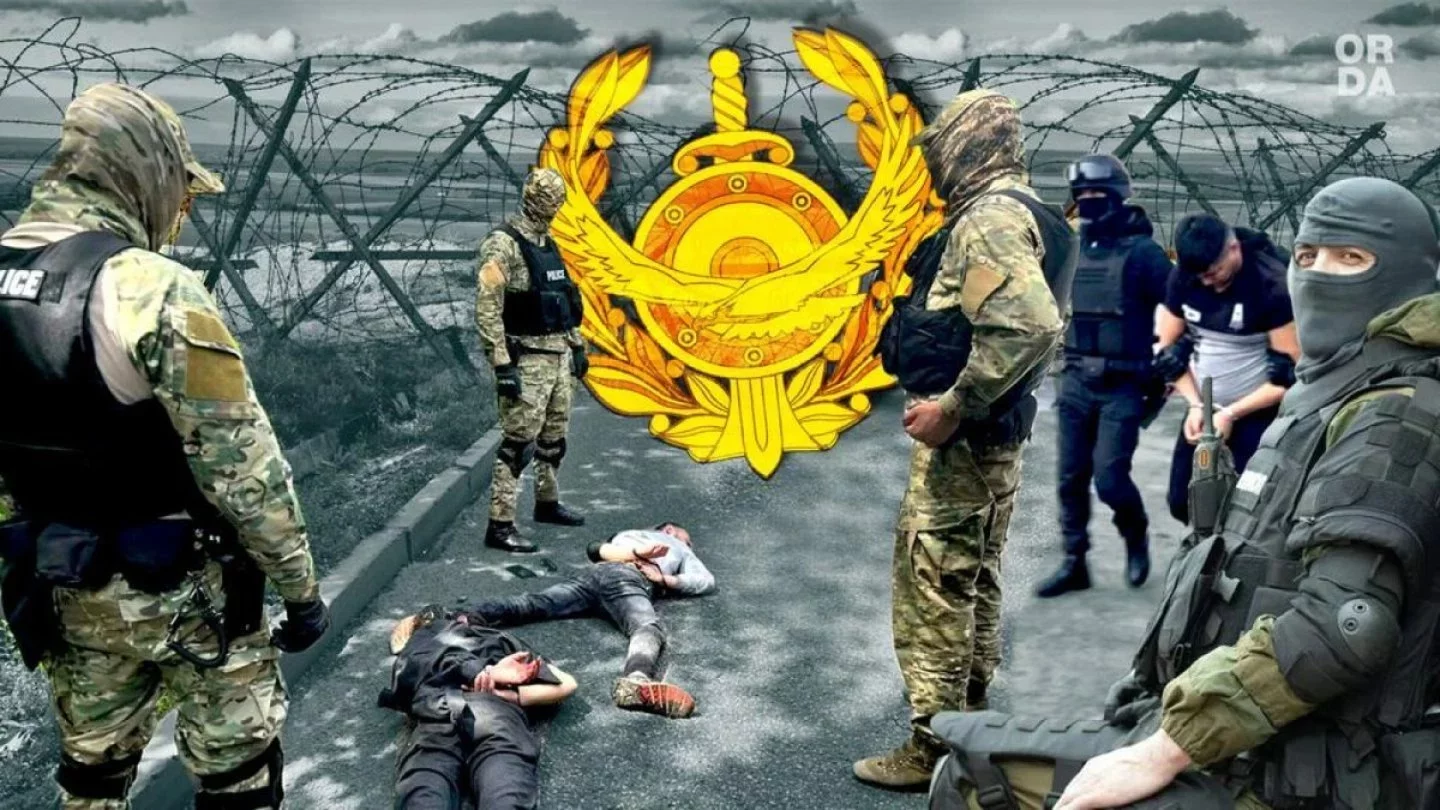 Collage Orda.kz
The head of the Department for Combating Organized Crime within the Ministry of Internal Affairs of the Republic of Kazakhstan explained why our country's law enforcement agencies did not act in the same capacity as Kyrgyzstan against criminal authorities, Orda.kz reports.
On October 4, during a special operation of the State Committee of National Security of Kyrgyzstan, thief-in-law Kamchybek Kolbaev, nicknamed Kamcha, was shot and killed in Bishkek. Three crime bosses subsequently recorded video messages on social networks. They renounced their thieves' status in them.
The head of the State Committee for National Security, Kamchybek Tashiyev, said that in the country "there will be no thieves-in-law, leaders of organized crime groups or gangs." Many social media users perceived this as the prelude to a confrontation between the special services of Kyrgyzstan and organized crime and supported the security forces' initiative. 
Some Kazakhstani citizens expected a similar scenario to occur, as the National Security Committee (KNB) and the Ministry of Internal Affairs carried out on a joint special operation on October 5 in the Jetisu, Korday, and Turkestan regions. The goal - to neutralize transnational criminal communities. During the operation, 72 people were detained. They are suspected of committing various crimes in the areas bordering Kyrgyzstan, Uzbekistan and China. However, there were no video messages with the renunciation of the status of criminal authorities, nor comments from the chairman of the National Security Committee about the operation.  
Orda.kz journalists talked with an official of the Department for Combating Organized Crime within the Ministry of Internal Affairs of the Republic of Kazakhstan and veterans from the internal affairs bodies to find out what Kazakhstanis should expect.
Kolya Kyrgyz
According to open sources, Kamchybek was born in 1974 in Cholpon-Ata. He was "crowned" at a thieves' meeting in Moscow on April 23, 2008, by the patriarchs of the Russian underworld Yaponchik and Ded Hassan. He was once the "overseer" of the 31st colony in Moldovanovka (RF) and was known as Kolya Kyrgyz.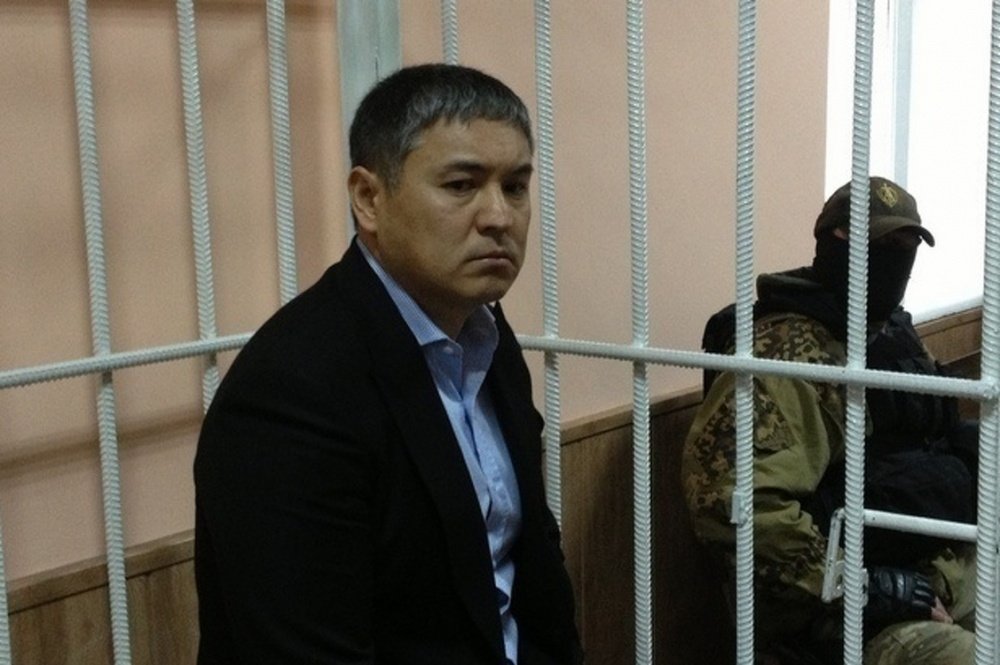 Kamchybek Kolbaev. Photo yandex.kz
Kamcha was reportedly keen on taking pictures with Kyrgyz officials and deputies, including the speaker of parliament and the deputy prime minister. High-profile scandals periodically followed in Bishkek's political Olympus, providing the thief-in-law with PR. 
Not The Same
An Orda.kz correspondent reached out to the head of the DBOP department of the Ministry of Internal Affairs of the Republic of Kazakhstan, police lieutenant colonel, Kuandyk Alpys, to find out why large-scale special operations to detain the leaders of criminal groups are not taking place in Kazakhstan.
Our crime situation is a little different than in Kyrgyzstan. The issue of fighting the leaders of criminal groups is not so acute, so there is no need to carry out, as you put it, purges. Anticipating your question about the possible connection between the joint special operation of the National Security Committee and the Ministry of Internal Affairs in three border regions of Kazakhstan with the liquidation of Kamcha in Bishkek, I will answer this way: I don't think that these events are connected with each other. As far as I know, the special operation was planned by the KNB in advance, Alpys said.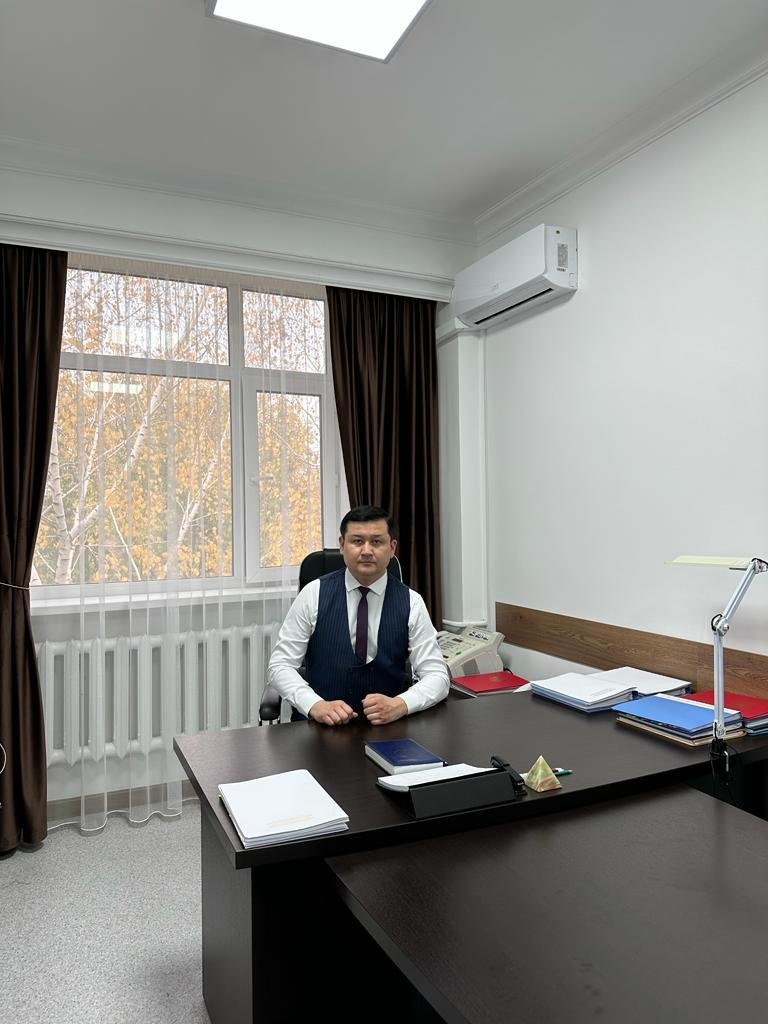 Kuandyk Alpys. Photo: personal archive
Media has also written that the special services of Kyrgyzstan intend to turn to colleagues from Russia, Kazakhstan, Georgia, the UAE, Türkiye, and Japan for help. They say that it was in these countries that the criminal authority had business interests and owned movable and immovable assets. Has such an appeal been received by the DBOP of the Ministry of Internal Affairs?
We have not received official requests from our Kyrgyz colleagues to conduct investigative and operational search activities aimed at searching for Kolbayev's illicit assets. I say this with confidence since we have a department that is directly involved in combating the legalization of property obtained by criminal means and money laundering. Two employees of the department actively cooperate with the Prosecutor General's Office, which also has a unit that searches for the assets of fugitive criminals. I haven't heard that our guys were involved in a joint search for Kamcha's assets.
According to the DBOP, some of the employees of the Almaty Department for Combating Organized Crime have recently been involved in protecting victims and witnesses in the high-profile case of Diky Arman, suspected of kidnapping and assaulting 24 people during Qantar. Protected persons are included in the state program for the protection of participants in criminal proceedings. Organized Crime Control officers are responsible for their safety, acting as bodyguards around the clock.
We were pleased to learn that the leadership of the DBOP noticed a publication of ours. Its hero claimed that members of the transnational criminal community "Bratsky Krug" were trying to strong arm him into transferring his share to a figurehead. According to sources, Kamcha has been a member of the leadership of this international organized crime group since the mid-2000s. But it is unclear whether his people are behind the raider takeover.  
 We are carrying out operational activities regarding this fact, including secret ones, so we are currently unable to disclose the details of the case,  the DBOP reported.
Thieves' Mentality
After talking with the DBOP's lieutenant colonel, we reached out to veterans of internal affairs agencies for comments in order to receive more detailed answers. 
According to our observations, the crime situation in Kazakhstan is truly better than in Kyrgyzstan, where, as it seems to us, organized crime has long and firmly merged with the authorities and corrupt law enforcement agencies. Therefore, there is a need for a campaign by the special services against the leaders of large organized crime groups, who have taken the tidbits of the business pie into their hands and now do not want to share with anyone. Indeed, this does not mean at all that we have peace and quiet, it's just that our problems with organized crime groups are not as large-scale as in the neighboring country,the veterans said.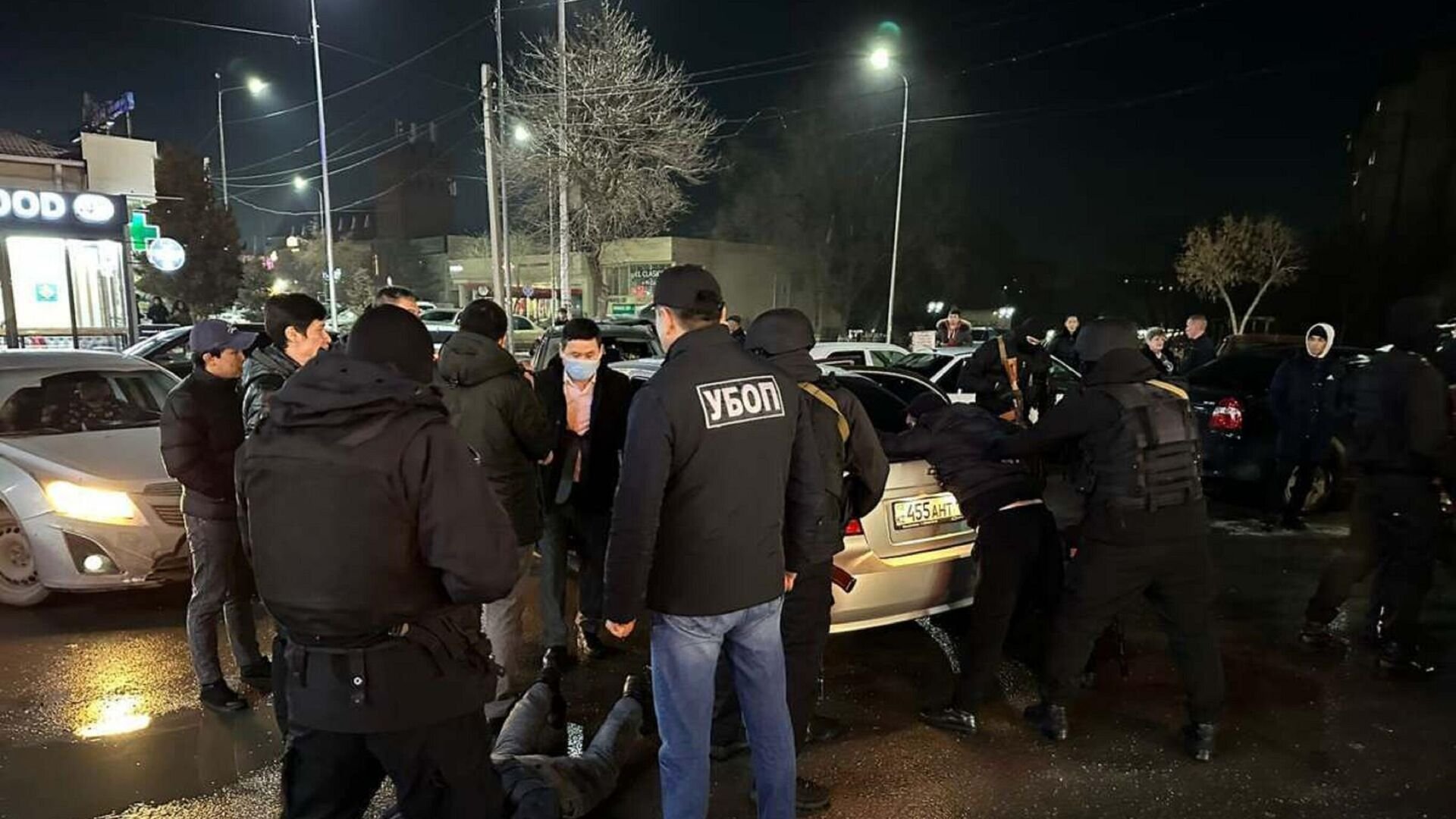 Special operation of the Organized Crime Control Department of Shymkent. Photo: press service of the Ministry of Internal Affairs
According to our interlocutors, there is no reason to expect videos from criminal authorities in Kazakhstan due to various factors. 
When a thief-in-law or the leader of an organized crime group renounces his status in front of a video camera, then, as a rule, this is a forced measure. Either the law enforcement officers forced him to do this after his arrest, or he was uncrowned by his own people for serious violations of the code of thieves. In any case, the status of such a person automatically falls and he essentially has no opportunity to bounce back. Therefore, our home-grown Corleone dons will not make such video messages, unless at gunpoint. We think that we will not have a purge of thieves-in-law following the example of the State Committee for National Security of Kyrgyzstan in the near future. If only because in Kazakhstan there is only one recognized thief-in-law - Serik Golova. Since 2022, he has been serving a 19-year sentence in the Kokshetau colony for extortion and causing grievous bodily harm resulting in the death of the victim. The second thief, Lyokha Maymysh, is imprisoned in the Moscow region for drugs. 'Everyone else who calls themselves a thief-in-law is an impostor.
According to them, there have never been people from Kazakhstan in the leadership of the international crime syndicate "Bratsky Krug". Only thieves-in-law from Russia, Georgia, Kyrgyzstan and Uzbekistan. This does not mean that Kazakhstan's crime bosses do not have influence outside their country. 
There were rumors that several years ago Kamcha wanted to become the overseer of Kazakhstan, but our authorities opposed it, and Kamcha's idea fell through. No matter how many other thieves in law from Georgia, Russia or Azerbaijan tried to enter Kazakhstan to rule here, they failed. Either local authorities refused to yield to them, or on the way to the meeting, law enforcement officers detained outliers, disrupting an important event.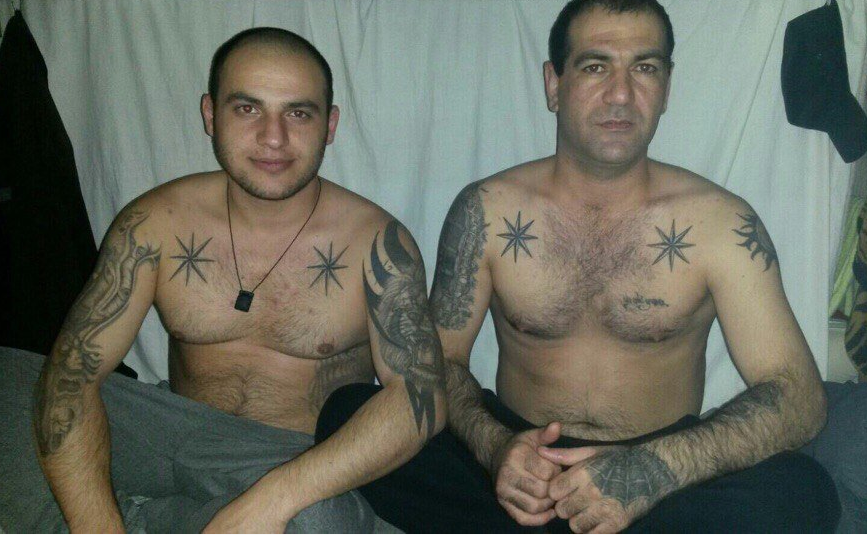 Photo: dzen.ru
When asked how criminal leaders' behavior in Kazakhstan, detective veterans responded by drawing attention to the following detail:
For some reason, some ordinary people think that as soon as a convicted leader ends up in a colony, his influence on his remaining accomplices automatically decreases. As if he can't control his organized crime group from a cell, having lost access to a cell phone, stamps, bank accounts and trusted persons. This is wrong. A crime boss can control everyone and everything from behind bars, unless, of course, the colony administration, on the instructions of the National Security Committee or the Criminal Investigation Department of the Ministry of Internal Affairs, clamps down on him. Remember how Serik Golova, Diky Arman and other influential inmates once organized riots of convicts and stunts of disobedience in colonies? Those leaders of the organized criminal group who have been serving sentences in prison since 2018, as far as we know, have not gone bankrupt - their business has remained afloat since it is run by affiliates.
Kyrgyzstan's security forces announced in early October that the illegal assets of Kolya-Kyrgyz, his relatives and associates include more than 850 units of real estate. These include luxurious mansions, cottages, elite club houses, numerous apartments in buildings under construction, recreation centers, boarding houses, restaurants, land plots, stables, hunting grounds, more than 60 expensive luxury cars, including armored ones, jewelry and other assets.
According to the investigation, part of this was illegally removed from state ownership and was actually taken away from honest businessmen. Kyrgyzstan's State Committee for National Security believes that the criminal authority has assets in Kazakhstan as well as Russia, Georgia, Türkiye and the UAE. 
Original Author: Zhanar Kusanova
DISCLAIMER: This is a translated piece. The text has been modified, the content is the same. Please refer to the original piece in Russian for accuracy.