Expert Spoke about Supply of Blue Fuel from Russia to Uzbekistan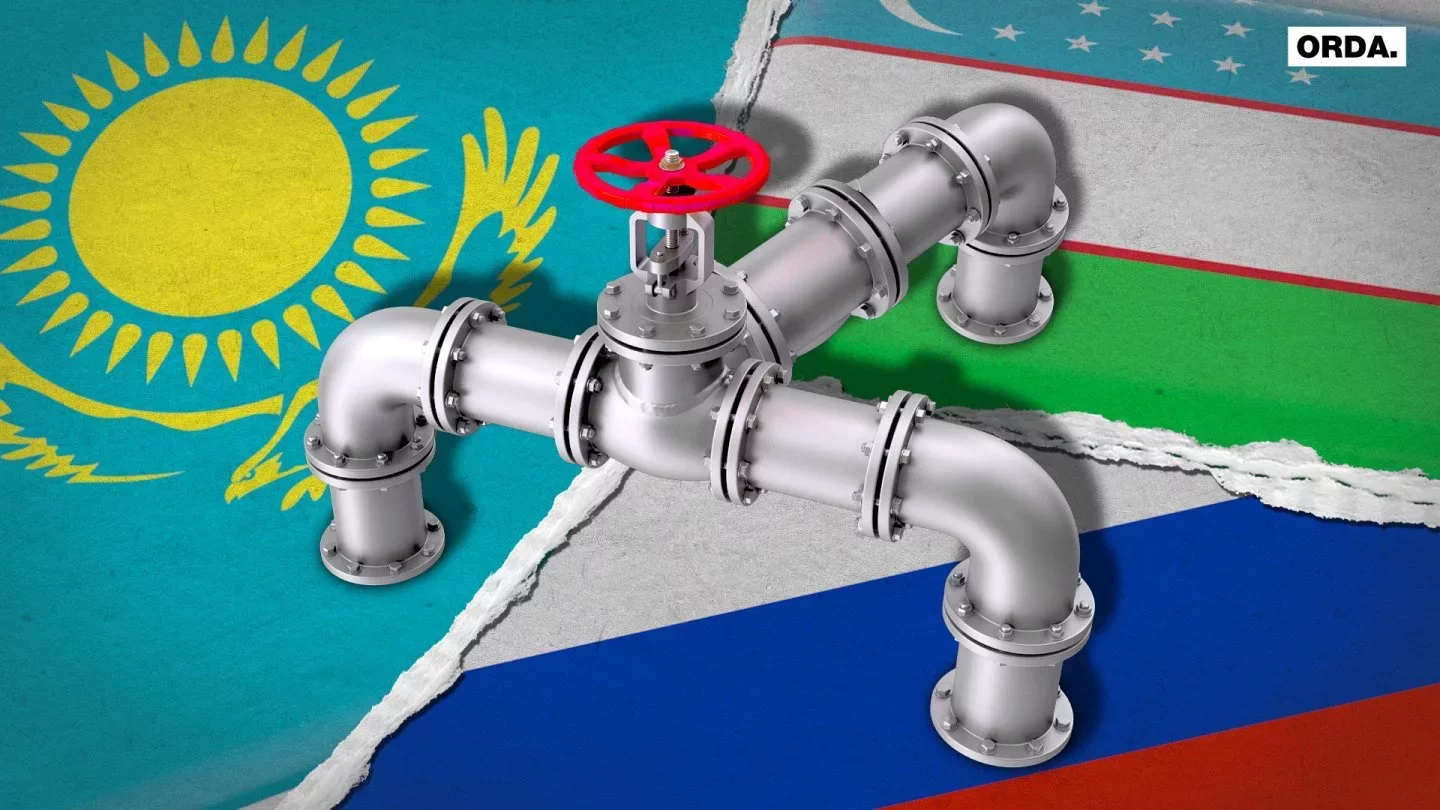 At a recent meeting in Moscow, the leaders of the three countries launched a large-scale gas transportation project. To do this, they will use the pipeline through which blue fuel was previously supplied from Uzbekistan to Russia. Yet, no one disclosed the specifics of the agreement on fuel reversal through the territory of Kazakhstan. Orda.kz has spoken with oil and gas industry expert, Artur Shakhnazaryan, about the situation.
The story of the reverse of Russian gas through the territory of Kazakhstan to Uzbekistan began in January of this year. The story was presented briefly at the time: First Deputy Prime Minister Roman Sklyar met with Gazprom's head in St. Petersburg and discussed possible supplies of Russian gas to Kazakhstan. Later, there was a similar discussion with Uzbekistan and the signing of a similar road map.
According to experts, the parties were supposed to reach implementation by 2025, when they would agree on every point: from supply volumes to payment and currency choice.  
Less than a year had passed, and heads of state: Toqayev, Putin, and Mirziyoyev, took part in the ceremony of launching Russian gas supplies. Now blue fuel from Russia will be piped to Uzbekistan via transit through Kazakhstan. According to the plan, part of it will go to the Republic of Kazakhstan.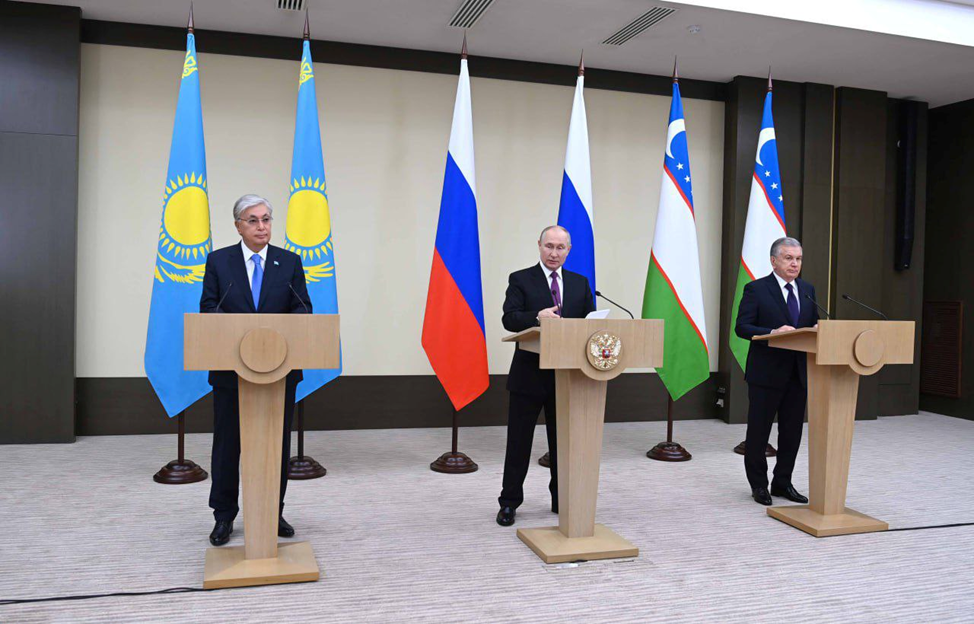 Photo: Akorda 
Kazakhstan's Benefits 
Russian gas exports to Uzbekistan will start in the third quarter of 2023. For official Tashkent, this is a matter of maintaining political and socio-economic stability. The past winter exposed issues with gas. The lack of investment in the industry and the depletion of proven reserves has resulted in Uzbekistan turning from a major producer into a buyer. According to oil and gas industry expert, Artur Shakhnazaryan, contrary to initial plans to use a gas pipeline from Bukhara, the parties decided to use another main line.
One of the lines of the main gas pipeline "Intergas - Central Asia", passing through three regions: WKR, Atyrau and Mangystau, went into reverse. In addition to visiting the Atyrau Oil Refinery, Energy Minister, Almasadam Satkaliyev, came to Atyrau to check this gas pipeline's readiness. Blue fuel will go through Kazakhstan to Turkmenistan, and then to Uzbekistan. The points of the agreement on gas supply volumes and payment calculations are strictly confidential. But based on indirect evidence, I can assume that we are talking about the supply of 5.8 billion cubic meters of gas per year to Uzbekistan, the expert said.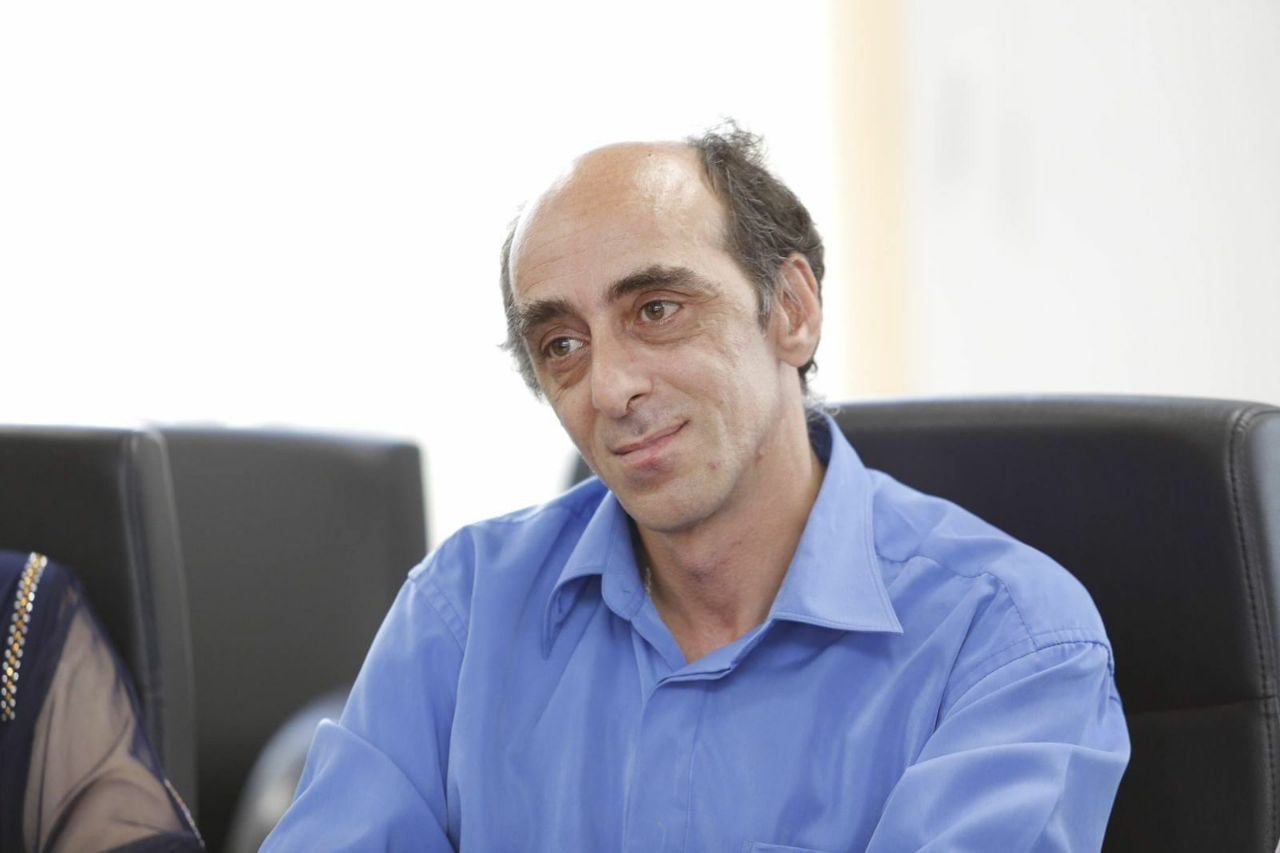 Arthur Shakhnazaryan
As for Kazakhstan, we will receive blue fuel at a reduced price as payment for our territory being used. As Shakhnazaryan said, the cost of a cubic meter of gas for the northern and eastern regions of the country will be 128 rubles. The hydrocarbons will be sent to East Kazakhstan region, Abay and Pavlodar regions.
The price is preferential, but there is one nuance: the Russian Gazprom wants to participate not only in the gasification of the region, but also in sales to Kazakhstani consumers. And one more nuance: the duration of the agreement. Apparently, the agreement was concluded for two years. It can become the basis for long-term relationships that will kickstart the construction of a gas pipeline directly from Russia to Astana, Shakhnazaryan explained.
Gas Problems
State leaders have plans for supplying 5.8 billion cubic meters of gas per year, and this is only to Uzbekistan. However, there is still no compressor station (CS).
They will start with 1.5 billion cubic meters per year, and if they can build a compressor station, they will increase it to 5.8. For us, the more the merrier. Now they are trying to implement everything faster, so the numbers will be floating. Uzbeks are distinguished by their patience and loyalty to the authorities. If we analyze what caused the protests in Uzbekistan, then in 90% of cases residents took to the streets precisely because the gas was cut off. They were not stopped by fear of repercussions. Gas for Tashkent is a political fact of stability within the country. Moreover, winter is coming, Uzbekistan will not have enough fuel.
According to the expert, the agreement is unfinished and is designed for two years. 
Initially we were going to do a reverse through the Bukhara-Chelyabinsk gas pipeline. But the reality turned out to be different. Where has this been seen, not reporting gas volumes? Secrecy in this case is due to the fact that no one is responsible for anything. Everything is done quickly and as it turns out. The contract is not what Russia wants. This is what Tashkent needs. The parties met Uzbekistan halfway, which is why the agreement is so crude. It is temporary and, one might say, experimental with political overtones. Moscow also needs to demonstrate to the West that the Russian Federation will find somewhere to sell gas even without Europe. This is the basis of everything. Probably, by 2025 the three countries will come to a larger and clearer agreement. In the meantime, we have what we have: more politics and geopolitics than gas.

 
"Pivot to The South"
According to Shahnazaryan, Russia is simultaneously negotiating with Turkmen representatives. Free gas reserves could be sent through Afghanistan to Pakistan and Iran. 
This is where the geopolitical moment appears. The Russians are transferring part of their gas instead of the European market to the rapidly developing South Asian market. But this hardly concerns us. We have other interests: to get more and cheaper gas for the center and east of the country. And for this we use our transit position in relation to China and Uzbekistan. And our authorities have no other goals, the expert explained.
The main thing in this matter is to agree on the volume of gas, how it will be sent, and payment. The remaining factors: pipeline construction, timing and investment, will be resolved quickly, the expert believes. 
We are now concluding a roadmap for the old, Soviet gas pipeline with a volume of 8 billion cubic meters. This is very little. And all trilateral negotiations are still ongoing only regarding the reverse on the Bukhara-Ural pipeline. Uzbekistan will also give Russia its export quota obligations to China and Afghanistan.
As for Turkmenistan, it is worth considering the presence of three main gas pipelines
In parallel, negotiations are underway on a larger project, I would call it a "pivot to the south." We are talking about the Intergas – Central Asia export main pipeline. Through it, Turkmen gas was once delivered to Russia in the amount of 49 billion cubic meters. This is where geopolitics and the gas union come into play. If we are talking about reverse through "Intergas - Central Asia", the full scale of the plan will be revealed. Most of the Turkmen gas was sent to China, including through our Bozoy – Shymkent pipeline. Turkmenistan would sometimes sell the remainder to Iran and Uzbekistan. Last year, we also wanted to buy 1.5 billion cubic meters of gas from them.
According to the expert, taking into account the reverse and in the presence of appropriate agreements, Russian gas, along with Turkmen gas, could be supplied to India, Pakistan, Afghanistan and Iran. In this situation, the  Uzbek and Chinese markets will transition to Russia.
This is a fairly large-scale complex game to redirect their gas from Europe to another market. I don't think the PRC will like this very much. Because in this way India will become China's main competitor: whoever has gas will develop industry and commodity production faster. We can benefit from both reversals, but we shouldn't get too ahead of ourselves just yet. Now we are talking about a small pipe "Bukhara - Ural", and plans are just plans, Shahnazaryan concluded.
Whose pipe?
It is not yet clear who will own the pipeline and how its ownership will be distinguished. Kazakhstan owns the Bozoy – Shymkent pipeline, through which Turkmen gas passes. The pipeline was built with loan funds from China. 
Russia will not care whose property the pipeline is. It is better, of course, for the Russian Federation when it is owned by one country, but this is a working scheme when several countries act as owners. The Chinese solved the problem with loans. They will get their money back. But what is ownership of a pipe in a practical sense? You pay from your own pocket for the working condition of the pipeline, and you also pay fines if the gas does not arrive. In principle, the fact that our (side - Ed.) is silent may be reasonable. In Uzbekistan, this issue was treated more seriously.
According to the expert, so far this gas contract produces more advantages than disadvantages for Kazakhstan.
Orda.kz will continue to monitor developments.
Original Author: Maria Gorbokonenko
DISCLAIMER: This is a translated piece. The text has been modified, the context is the same. Please refer to the original article in Russian for accuracy.