Bypassing Sanctions? Russia Hopes for Skoda Cars' Deliveries through Kazakhstan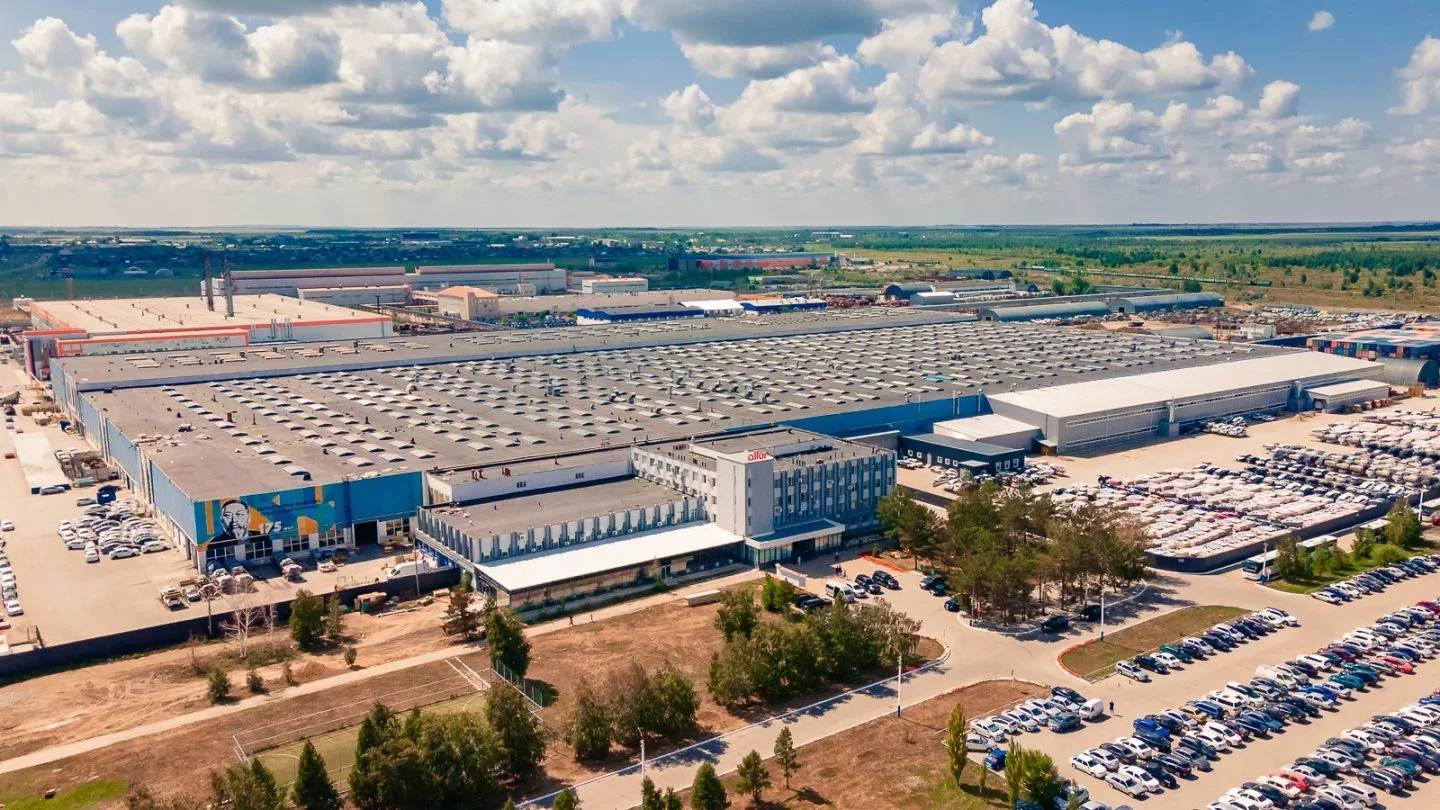 Photo: press service of Skoda
Skoda cars will be produced on the territory of Kazakhstan. The news pleased not only Kazakhstanis, but also Russian citizens. The Russian Federation hopes that cars will be sent to the country via "parallel import".
In 2024, Skoda will produce its models in collaboration with the Kazakhstani automobile company Allur, with which it previously signed a contract. The assembly of four models will be in Kostanay "SaryarkaAvtoProm": Kodiaq, Karoq, Kamiq and Octavia.
Next year we plan to open 15 showrooms in major cities of Kazakhstan, such as Astana, Almaty, Shymkent and Kostanay, says Martin Yan, member of the Board of Skoda Auto.
Automobile sets for the plant in Kostanay will also be supplied from two Czech factories located in Mlada-Boleslav and Kvasiny.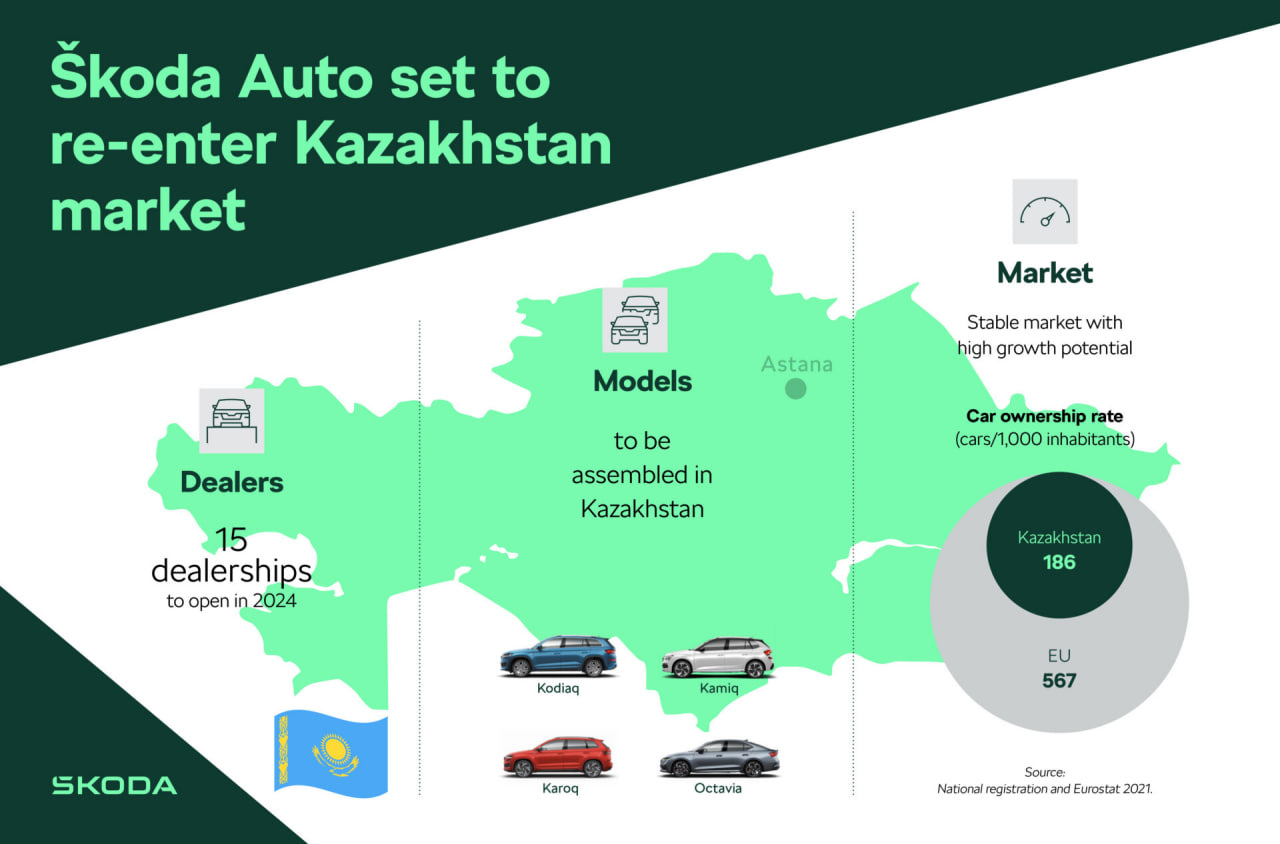 The news caused quite the reaction in neighboring Russia. Russian media and experts believe that the Czech company initially planned to reach Russian consumers through Kazakhstan. And "without the option of exporting to the Russian Federation, the return of the brand to  Kazakhstan's market makes no sense and has "no prospects."
The production of Skoda cars in Kazakhstan with subsequent deliveries to Russia by parallel import was the working scheme of the new project. Otherwise, it doesn't make sense and has no prospects. It makes sense to make large investments in production in another country with car production volumes of at least 30 thousand per year. If Skoda has a contract with Allur for the production of cars and ownership of the supplied parts passes to Allur, then this product will be considered manufactured in the EAEU. So far, it seems that Volkswagen has found a way to produce goods on the territory of the EAEU and export it to Russia, bypassing EU sanctions, says Sergey Burgazliev, an independent automotive consultant.
In Kazakhstan, the Skoda Auto company operated in the period from 2005 to 2021, delivering more than 23,000 cars to customers in the country. However, it was forced to leave the local market due to the bankruptcy of a former partner, the BIPEK Auto dealer holding.
It is unclear whether the Czech company will do anything about the resale of its cars to the Russian Federation. Earlier, the Ministry of Industry of the Republic of Kazakhstan previously stated that such deals were popular in the first half of 2023, but after the ruble's devaluation, they became unprofitable.
Original Author: Silam Aqbota
DISCLAIMER: This is a translated piece. The text has been modified, the content is the same. Please refer to the original piece in Russian for accuracy.